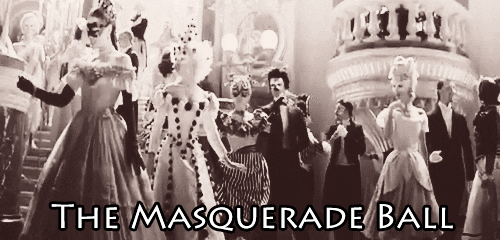 (I am copy/pasting everything from Howrse.  I'm going to be a bit more lenient here, but I'm just going to post everything I had posted there anyway.)
For my RPG, 'The Masquerade'. Do not reuse any of this information without express permission from me. However, if you're hosting a historical RPG, feel free to link to this topic, and if you just want to read it to learn, feel free.
This will be a required read for the RPG. I know it's a lot, but the information is useful. You can skim over it quickly if you want and come back to the information as needed for specifics, but while some historical inaccuracies are going to be made (the richest family in England was not the Yorks as they are fictional), in general the accuracy of the RPG will be upheld as much as possible.
Thank you for reading and thank you for your interest! If you have any questions, feel free to message me.

Just A Daydreamer




Age

: 18


Posts

: 503


Join date

: 2017-09-02


Location

: Anywhere but Panem



This entire topic about corsets was written by Anakin_Skywalker05 from Howrse.
--
As a fashion history researcher, amateur historical costumer, amateur corsetiere and corset wearer, here is my informed opinion on how to realistically write about characters who wear corsets.
General corset info
There are a lot of myths that float around the concept of wearing corsets these days. Most of these myths come from Hollywood, the mainstream media, and people on the Internet who have never worn a corset. Trustworthy sources, right? The most popular corset myths I can think of are:
1. The purpose of a corset is to make you unrealistically skinny.
2. People had their ribs removed to wear corsets.
3. Corsets were invented by men in order to oppress women and force them to sit around all day.
4. Wearing your corset "too tight" makes you faint.
So first, let's deal with Myth #1, the purpose of the corset. Did corsets exist solely to "make people skinner?" The answer is a resounding NO! Victorian and Edwardian clothing had a pretty different shape than clothing today. If you tried on a dress from the 1890s over your modern bra, it would not fit right, even if the dress were made to your measurements. You would find that there would be a lot of extra room in the underbust area (just under the boobs) and there might be a lot of wrinkles in the bodice. This is because modern bras shape the breasts in a different way than Victorian and Edwardian corsets did. Also, the corset makes your waist less elliptical and more circular. What do I mean by that? Well, take a look at this picture. It's supposed to be for math, but I'm abducting it for fashion history purposes! The left picture is an ellipse and the right is a circle. Your waist naturally looks more like an ellipse; it's flatter in the front and back. In a corset, your waist looks more like a circle. So, you could have a corset that doesn't reduce your waist ("suck your belly in") at all, but you still look slimmer from the front, because your waist is in a circle shape.

Victorian and Edwardian clothing was designed to fit around a circular waist. The clothing would look weird and wrinkly on you if you weren't wearing a corset, even if it was made to your measurements.
So, in summary, I put Myth #1 to rest by concluding that the corset did not exist to force your body into extreme shapes. It existed so that your clothing would fit properly and without gaps or wrinkles.
Now, how about Myth #2 (people had their ribs removed to wear corsets)? This one is laughable. Do you have any idea how terrible the medical technology was in Victorian times? How dangerous it was to undergo any type of surgery? How painful it would have been? That sometimes people chose to die from the illness instead of going through the surgery? Please do me a favor and never write about a character who had ribs removed for fashion reasons. We see photographs that seem really unrealistic, but people did sometimes photoshop pictures in weird ways. Below is a link to a highly interesting article as to how they used to photoshop their bodies in exaggerated ways. Not a required read, but interesting.
https://redthreaded.com/blogs/redthreaded/that-waist-photo-editing-at-the-turn-of-the-century
Myth #3: Corsets were torture devices invented by men in order to oppress women. Haha, sure! Women, especially working-class women, did not just sit around all day. They worked (often doing very hard physical labor). They went horseback riding (and did things like cantering and jumping). They played golf and tennis. They went on hikes. They went dancing and ice skating. It's true that those were sexist times, but you can't argue that all women just sat around and didn't do anything all day or that corsets left them physically weak.
Myth #4: Wearing your corset "too tight" makes you faint. First of all, let me hammer in a very important point. There is no such thing as tight or loose corsets. I repeat, there is no such thing as tight or loose corsets! What I mean by that is, all corsets have varying levels of waist reduction, but the overall tightness around your body will be the same. If you're wearing a corset too loose, it won't fit right or give you the bodily support it was designed for. If you wear it "too tight" all around, it will compress your ribs and hips in a way it wasn't designed for. All corsets must be worn at the same level of tightness. Otherwise, you're wearing it wrong. So please, don't ever describe different types of corsets as "tight" or "loose"! They're all supposed to be worn the same level of tightness. They just have different levels of waist reduction. For example, compare Corset A...
...with Corset B
Corsetmakers would say that Corset B has a higher waist reduction than Corset A. Or if you want to get really fancy, we would say it has a larger hip spring (hip minus waist) or a more extreme silhouette. YOU DO NOT SAY CORSET B IS TIGHTER THAN CORSET A. They are supposed to be worn equally tightly. Hopefully that makes sense.
Anyway, the point I am trying to make here is that different people (and different characters) have different tolerances of waist reduction. Some people may be very muscular and unable to reduce their waist much. Others may have a lot of soft, compressible flesh and can easily reduce their waist to 6 inches below its normal size. Corset makers have always known this, so every corset is different. If your character doesn't want large waist reductions like in Corset B, they don't have to have one.
Allow me to elaborate a little more on the concept of high waist reduction or "tightlacing" as it's called. Yes, it was pretty popular in the Victorian and Edwardian eras. Yes, some people were probably irresponsible with it and maybe got health problems as a result. But no, tightlacing is not as dangerous as it sounds if you do it right. The idea to tightlacing safely is to gradually work your way up to the higher levels of waist reduction over a long period of time, similar to training for a marathon. You don't just decide to run 26 miles at once. You have to train your body to get used to it. Tightlacing works like that too; you can't just decide to reduce 6 inches if you've never reduced your waist before. Also, you have to be careful with how you lace up your corset- you have to do it pretty slowly in order to not mess up your organs. Because here's the cool thing about organs. THEY'RE FLEXIBLE. If your organs couldn't shift and compress, you couldn't breathe or sit down or digest food or have babies or anything like that. As it turns out, they did an MRI scan on a professional tightlacer while she was wearing a high reduction corset- and the only organ that moved much was the large intestines, which compresses in a similar manner to it does during pregnancy.
In summary, tightlacing isn't dangerous if you're responsible with it, and I get sick of reading about characters who faint all the time because of their corsets. One time I went swing dancing in a hot room while wearing a corset that reduced my waist by 2.5 inches (reducing my waist by 10%). I didn't faint or feel dizzy. This stupid trope of people fainting in corsets is mostly hysteria and needs to stop.
In summary, what NOT to write:
1. People being in agony all day because of their corset. Maybe you, as a modern person wearing a corset for the first time, would be uncomfortable in your corset because you're not used to it, but once you get used to it, you get used to it.
2. People being confined to the sofa all day, unable to move because of their corset.
3. All corsets being identical in shape and size. Remember, every corset was custom made to the wearer's body, plus sizing did exist, and there are varying levels of waist reduction. Some corsets may not reduce the waist at all, and others might reduce the waist by 6 inches.
4. Male characters being either smug or pitying of women wearing corsets. First of all, there were corsets for men as well as women in Victorian and Edwardian times. Second of all, corsets don't inhibit your day to day functionality hardly at all (though it certainly depends on the type of corset). There were much bigger, societal issues affecting women in that time than what type of underwear they wore (such as the right to vote and inherit property!!)
5. Women fainting all the dang time. Not to say it never happened, especially if the individual had fragile health, but it's a trope I am utterly sick of. There's also the annoying, "Would someone please help loosen my corset? I can't breathe!" If you can't breathe, you're wearing the wrong size corset, it's as simple as that.

Just A Daydreamer




Age

: 18


Posts

: 503


Join date

: 2017-09-02


Location

: Anywhere but Panem



~Continued~

In summary, what TO write:

I hate to leave any writers here with a million "don't do this" items, so here are some things I would recommend adding to provide an element of realism into your writing.

1. How to put on a corset: Loosen the back laces (strings) as far as they can go. Open up the front via the busk (the metal hooks and buttons on the front). Put it on and snap the busk closed. Then adjust the back laces until the corset is snug. You should be able to stick your hand through the hip and the rib areas so you have enough room to breathe fully and sit down (since your hips actually expand when you sit down).

2. How it feels to take off a corset. First of all, you CAN actually faint if you've been wearing a high reduction corset and you take it off too quickly, because your blood pressure will drop suddenly. Any responsible corset wearer knows to slowly unlace the back. Also, if you've been wearing the corset all day, it feels weird to take it off, because it has been your exoskeleton. You feel like your guts are spilling out. It's not unpleasant, but it is an unusual sensation.

3. Wearing a corset reduces your appetite (and makes you burp if you eat too much in one sitting- ask me how I know?) so your character will want to snack throughout the day to stay full without the unpleasantness of trying to digest a large meal when your large intestines are constricted.

4. Wearing a corset impacts you psychologically. It impacts everyone differently, but for me it makes me feel empowered because it feels like I have armor, and I have control over how it makes my body look. I can lace my waist all the way down to 23 inches if I'm feeling dramatic enough- or not, if I'm not in the mood. How does it make your character feel?

5. Another way to add realism when writing corsets is having variance in the quality of a corset. For example, a poor quality corset might not fit the wearer perfectly, exacerbate any slight assymetries in the wearer's figure (such as scoliosis), and just be uncomfortable all around. Whereas a high quality corset would feel much better.

[Daydreamer's note: Everyone here will either be wealthy or faking being wealthy in order to snag a wealthy person, so low quality corsets will likely not be a problem. Health problems, on the hand, might be. Also if you are ever posting pictures of outfits -- and feel free to do so -- make sure it's an 1860s style since that's the era of the RPG]

Just A Daydreamer




Age

: 18


Posts

: 503


Join date

: 2017-09-02


Location

: Anywhere but Panem



All right, this is Daydreamer writing again. Now we're gonna talk about racial prejudices. I know, I know, being racist is a terrible thing and I'm glad that a lot of the prejudices held in those days are gone now. But the fact is, in those days they were there and a lot of people don't want to write a racist character because they feel like it automatically makes them evil. This is gonna sound weird, but you're wrong.

Point A: This is England. Isaac is half Native American, and it's likely that very few people, if any at all, have ever seen a Native American in real life. So all they really know are the stories they've been told, and by the time a story passes onto an entirely different continent it's very unlikely it's going to be much like the original story if it's been passed from mouth to mouth so often. Likely a lot of them would be exaggerated, and would either make the Indians seem savage or stupid. A good thing? No. But it's what they would have heard and so it is what many would believe.

Point B: Having a prejudice did not make someone an evil person. These days we have prejudices that when we're old will seem wild and awful, but we don't really even notice them now because it's what we're used to. Back then it was a lot of things. Prejudices against women sometimes, that they should be homemakers and raise the children and remain behind their husband. That wasn't everyone, but that was a fairly common thing. Even a lot of the women thought that was the way it should be and it didn't bother a lot of people. Same with the racial issue. It was what it was and they thought it was normal and that they were right.

Point C: Prejudice is taught, not born. And something that is taught, however unconsciously, can be un-taught, though likely with some difficulty. Someone who might start out prejudiced could leave with a completely different frame of mind.

Point D: That prejudice goes both ways, and I'm really just talking specifically about Isaac at the moment. He is so bitter than he is prejudiced against everyone, no matter gender or color, because they are against him. Everyone has their own prejudices whether they realize it or not.

Why am I doing this? Well, I've had this RPG before. It went on for a lovely, beautiful year and it was great fun, but there were a smattering of inaccuracies that I wanted to address this time. The corset issue was a big one, and so was the racial thing. Most people were indifferent to his race. Now it would not be unrealistic for them to ACT indifferent. He is inheriting the richest fortune in all of England, so that's the kind of ally you want. Still doesn't mean they would BE indifferent.
I ain't gonna tell you what to make your character. Just a little information to think of when you do make your character.

Just A Daydreamer




Age

: 18


Posts

: 503


Join date

: 2017-09-02


Location

: Anywhere but Panem



~Ranking Info~
So obviously the main amount of the characters are simply going to be the ladies and gentleman who attend the ball. Some are wealthy, some or of nobility, and some are both but none are neither. Ranking them won't be difficult -- simply put them as Lady or Gentleman and if you're wanting some sort of title than feel free to add that as well.
The main point here is the servants. I figured it might be a cool idea to have a servant sub-plot going on, and it may or may not pan out but I thought I'd open the option anyway. For the sake of keeping things interesting, I won't press everyone too hard about servant duties and what they have to do at all times. The main thing to press is that very few, aside from higher servants and servants-in-waiting, ever actually spoke to the people of the house. If the people came around into the room in which they were working, they would be quiet and lower their heads and be as unnoticed as possible. This, of course, doesn't mean that friendships weren't occasionally made in secret but as the servants are very busy they are more likely to have events happen amongst themselves.
Link below to some ideas as to what servants to make if you're wanting ideas. If you want to be a lady/gentleman-in-waiting to someone specific, feel free to message them and work that out! Just let me know if you've done that c:
http://waynesthisandthat.com/servantwages.htm

Just A Daydreamer




Age

: 18


Posts

: 503


Join date

: 2017-09-02


Location

: Anywhere but Panem



~Rules~
Yep,the fun part. I'm sure we're super excited about this bit.

1. Be cordial to everyone. This one is rather obvious but I've had issues before.
2. Everyone in the Lady and Gentleman ranks will have to be white and largely from England though a few from France or some of the other European countries will be acceptable. All POC poorer whites, and the Irish will only be able to have servant roles because racism. (and yes, the Irish were looked down on by EVERYONE).
3. Keep things PG, please. Keep the swearing down and if you want some heavy romance of some sort, take it to PM.
4. Don't post a lot of back and forth stuff without waiting for other people to have a chance to post. A few is fine, of course, but be considerate!
5. Due not only to my beliefs but the nature of the RPG, only straight relationships will be allowed. I have received hate for this before but this is my forum -- don't tell me what to do in mine and I won't tell you what to do in yours. I have plenty of LGBT friends whom I love, but it is against my beliefs nonetheless.
6. No perfect characters.
7. On the flip side, no overly tragic woe-is-me characters. Don't get me wrong, everyone has tragedy in their lives. Some more than others,but there is a balance. I've seen a lot of characters who are like 'her mother died when she was young and her family blamed her her whole life and her dad abused her but she is still really sweet and somehow flawless.'
If you're gonna have a damaged past, you're gonna have a damaged character. That's a fact. Some people's tragedies are partly because of themselves too, often people who have lost the ability to see the good in anything.
8. I reserve the right to add and alter rules as I see fit.
Last edited by Just A Daydreamer on Fri Jun 01, 2018 2:41 pm; edited 1 time in total

Just A Daydreamer




Age

: 18


Posts

: 503


Join date

: 2017-09-02


Location

: Anywhere but Panem



A few other things.

Back in the day the people of the upper class tended to know each other pretty well, so chances are that at several of them would know each other. Perhaps less so if one of them is from France and one of England, but many of them would be familiar with each other. Especially Edmund, considering he's a well known socialite. Isaac tends to be around businessmen and few other people, so he would be a bit more elusive and less familiar with them all.

Also I'm likely going to keep adding historical things of the time period here. Not all of them will be necessary to read and will mostly be for those who want to know more and for myself, since it interests me ;3

Just A Daydreamer




Age

: 18


Posts

: 503


Join date

: 2017-09-02


Location

: Anywhere but Panem



This was written by Anakin_Skywalker05 on Howrse as well
Getting dressed in the 1860s (feel free to add this to the info topic if you want). This is only for women, I don't know anything about the menswear.
Layer 1: First you put on your chemise and drawers, which is the innermost "underwear" you have right up against your body. The purpose of the chemise is mainly to protect your corset from the oils of your skin, and to avoid the hardness of the boning against your body. They could be low-necked or have open shoulders for evening wear. The chemise is like a tunic or dress, and the drawers are loose pants with an open crotch seam. Usually they're made of a very lightweight, breathable cotton (such as cotton voile or batiste) and were relatively plain-looking as compared to the frilly lingerie of Edwardian times.
Here's a chemise.
Here's some drawers.
Layer 2: Your corset and crinoline (hoop skirt. Pronounced CRIN-oh-lin.) Corsets of this time period mostly were overbusts (meaning they support the breasts like a bra) and they curved slightly in the front, in a manner mostly similar to the human body. Corsets could be a variety of colors and decorated with embroidery floss (called flossing). They were made of coutil (a strong fabric with a zigzag-shaped weave) and boned with spiral steel or whalebone (baleen from whales). They have a metal busk in front and can be laced closed in the back.
Crinolines were bell-shaped in the first half of the 1860s, and in the second half, became much longer in the back.
Hoop skirts are very practical for supporting huge dresses because they reduce the amount of fabric required and give you a circle of personal space!
Layer 3: Corset cover and petticoats. A petticoat is an underskirt, and in 1860s you need like five of them to hide the harsh lines from the crinoline. They were often quite ruffly. Similarly, a corset cover exists to soften the hard lines from the corset, and protect your ballgown from any of the hooks on it.
Petticoats could be corded or ruffled.
Here's a corset cover
With those three layers on, you can finally put on the gown!
Remember- 1860s ballgowns had the bodice and skirt made separately so that the weight of the skirt doesn't pull down on you.

Just A Daydreamer




Age

: 18


Posts

: 503


Join date

: 2017-09-02


Location

: Anywhere but Panem



Disclaimer: I will not vouch for 100% accuracy of the following info, but the basic outline is not too far off.
What is happening in America: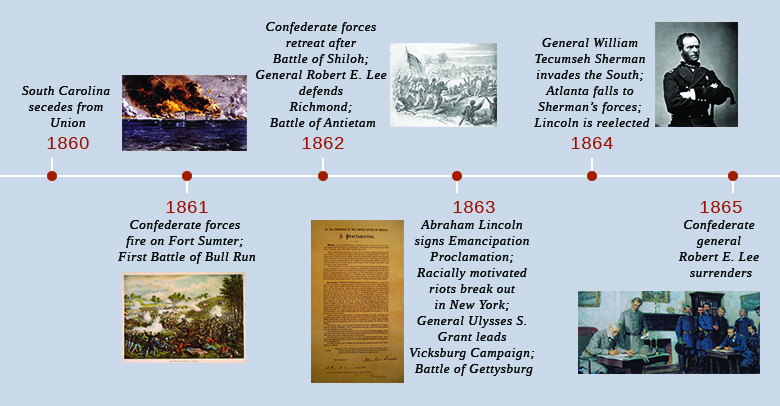 Anything more specific is about the Civil War or Slavery
What is happening in England:
Apparently, English news in 1863 is not important enough for my web browsing to find a nice little picture to summarize the happenings for us. -_-
What is happening in the world at large: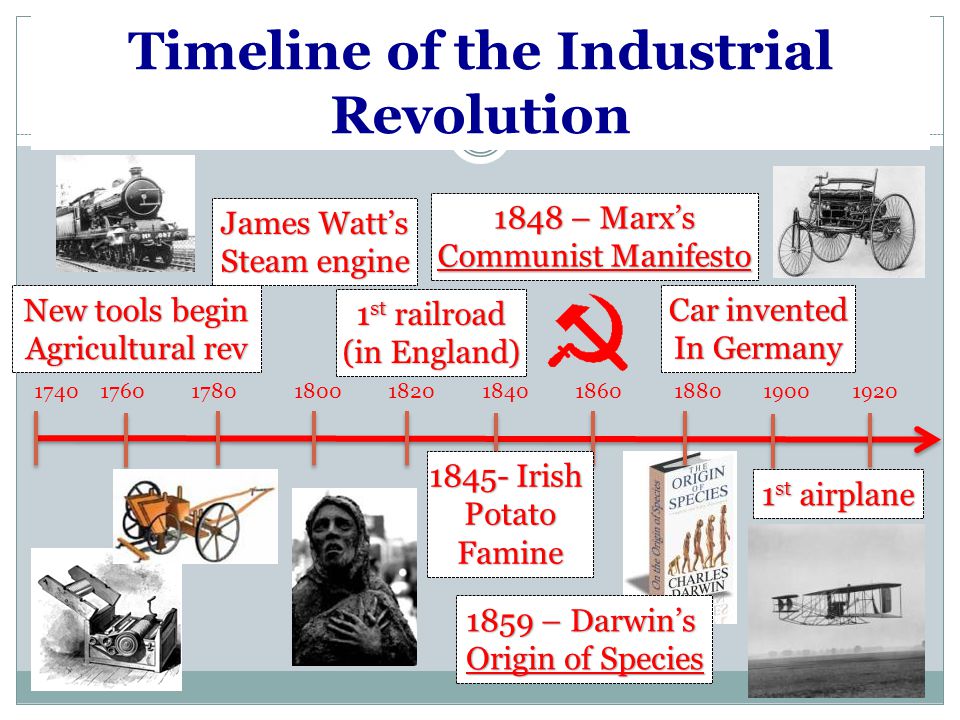 An interesting overview of 1863:
https://www.onthisday.com/events/date/1863
http://www.fsmitha.com/time/ce19-7.htm
Other random facts, Slavery was abolished in England by 1833, but that did not mean anyone who was not a Caucasian person was viewed on the same level.  Pretty much anyone who eas not European by race was looked down on.  This mostly includes Irish, Chinese, and any person of "color."  Black, Native American, or Indian to name a few.  They cooperated well with France, but they have a long, long history of rivalry.  In 1863, the two countries were allies, having just signed a treaty in 1860, but there has always been a sort of stiffness and guardedness between the two as countries.  The two countries were neutral to the Civil War going on in the Americas, but France id come close to allying with the Confederate side, but in the end followed Britan's lead and refuse to go to war.  Napoleon is just really coming into power at this time (he has been in power, but here is where he starts making decisions of note).  I cannot really find anything of note concerning the other nations surrounding England at the time, but will amend if I do find something at a later time.

Jiminy

Admin




Posts

: 17603


Join date

: 2017-09-01


Location

: Fantasy Land, Western USA





Similar topics
---
Permissions in this forum:
You
cannot
reply to topics in this forum